Week 4: Trends & Issues in IDT
on

27 Jun, 2013
In ETEC 561 - Instructional Design & Technology
Various Contexts in Instructional Design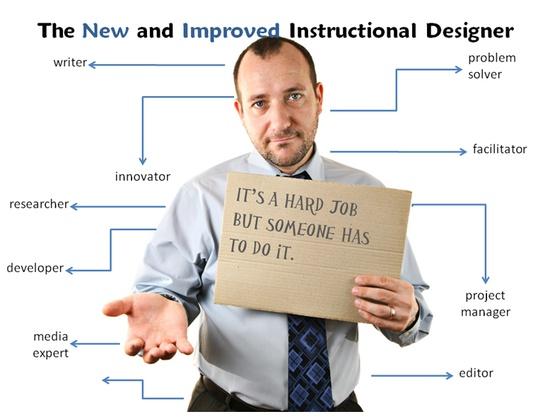 Instructional Design and Technology (IDT) is in demand more than ever these days due to technology and how it is shrinking national borders and creating a competitive global economy. IDT is being used across commercial, education, government, and health care sectors around the world. In order to see just how different and similar IDT is across these contexts, three areas will be compared and contrasted to see the trends and issues in IDT. The three contexts to be analyzed are business/industry, P-12 education, and military. 
Instructional Designers in these three fields have very similar issues they encounter during the instructional design (ID) process. The ID field for the business sector is a vastly growing area for businesses with a need train and employ competitively qualified employees. The instructional designer for business and industry is not only concerned with providing training for processes and problems they are responsible for developing a stronger work force through analyzing worker performance. Causes of problems must be identified and then solutions must be prescribed through training and instruction. The instructional designer may be an internal employee or contracted externally.
Within the military sector of ID, the instructional designer has demanding responsibilities to meet the goals of the US military and its allies. The pressures and challenges for instructional designers working for the military are magnified when military personnel lives are at stake with improper training and instruction. The training and instruction occurs in the classroom, on military bases, and on deployments. Being informed and knowledgable when working for the military can be beneficial. The military's desire is to provide an Advanced Distributed Learning (ADL) environment, joint operations and training with its allies, and lifelong learning for service members.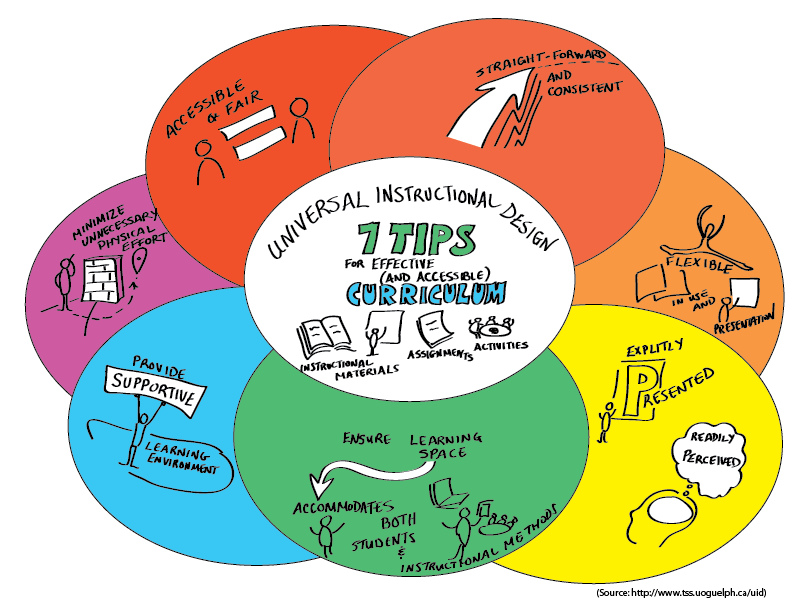 For the P-12 Education sector, teachers were once believed to be replaceable by technology. This myth is quickly being debunked and the value of teachers in the classroom are difficult to replace. Technology and its use in the classroom is being reevaluated and used as a supplement to the learning process. Students perception and value of learning is needing to be enriched and engaging. Technology is a valuable tool to assist learners during learning; however, educators are learning text on a screen with someone speaking is no different from traditional classroom lectures and disengaging for the learner. Instructional designers are needed to assist students with advancing into the 21st Century with appropriate and relevant ID development.
Contextual Comparison and Contrast of Instructional Design
"
Instructional Design models or theories may be thought of as frameworks for developing modules or lessons that 1) increase and/or enhance the possibility of learning and 2) encourage the engagement of learners so that they learn faster and gain deeper levels of understanding" (Clark 2004). The end result of ID is the same as Clark specifies; however, the means and methods instructional designers employ to design and develop training and instruction are vastly different. 
Contextual ID Contrasts
Business & Industry

Military

P-12 Education

Location

Training and instruction occurs outside of the work place and normal business operations

Conducts on the job training and instruction in the classroom, military bases, and on deployments

Instruction occurs in the class room, computer-based instruction, and system wide

Purpose

M

ust use technology to make a profit and remain competitive

T

echnology must be able to adapt and evolve for long term goals and objectives 

Technology integration is the primary focus

Goals

Analyzing performance problems to meet organizational objective

Lifelong learning for service members and the ability to address multinational needs

Method to influence and motivate students in the 21st century and the digital age
Contextual ID Similarities
| | | | |
| --- | --- | --- | --- |
| | Business & Industry | Military | P-12 Education |
| Trends | Cross-cultural training and societal cultural factors | Multinational military clients and new technology uses | Multicultural factors and transform students ready for a global society |
| Demands | Increased efficiency and lower training budgets | Limited budgets and time sensitive project deadlines | |
| Gaps | Contextual issues, designer-related issues, and project management | SME's may not directly support project as their mission is their primary objective | Support from administrators, tech help, and peers |
| Increased Role | Ability to communicate with client and provide unbiased solutions for the client | Communication skills necessary to provide input and how to organize information | Skills to inform administrators and teachers on the advantages with new technologies   |
Similar IDT Trends and Issues with Teaching 
The IDT trends and issues presented for business and industry, the military, and P-12 educators are similar to trends and issues I encounter at my school. One trend experience is the demand related to budget constraints and deadlines. Garland ISD is trying to do more with less money and this doesn't always work. The district is very creative in allocating funds for technology with decreased state funding, but sometimes there is not enough funding and training to properly roll-out new computer-base software and computer-assisted instruction. I myself, like the instructional design, must wear many hats as a teacher. In reference to the "New and Improved Instructional Designer" image above, teaching is a tough job but someone has to do. Teaching is like an instructional designer, the job is very difficult and time consuming but it is so rewarding when you see those "ah-ha" moments from after instruction.
Global Trends and Issues in IDT
As the world's population grows, exponentially one can gain a quick understanding of exploding population growth by viewing the short movie, History of the World in Seven Minutes (World History for Us All, n.d.). Will this rapid growth of the human population with people living "tightly" together in large cities and declining natural resources be a detriment to the the world and end of civilization? One might get this opinion after viewing the History of the World in Seven Minutes and the onslaught of new technology with today. Our society wants instant gratification with news and information at our fingertips brought to us by new and ever changing technology. The youth of today have grown up in this digital age and are being referred to as Digital Natives. Today's youth have been refined with technology bombarding them throughout their daily lives and have been labeled the iGeneration (Whittaker, 2010).
The current education system will need to be evaluated to determine if current curriculum and instructional practices will be sufficient to motivate and drive students to be enriched with the current system. Today's youth are so intertwined with technology and the advancement of the Web 2.0 revolution in being so interconnected. "Onlignment" is a new term which is aligning the current Web 2.0 environment to develop a flexible curriculum which will cultivate the needs for higher cognitive thinking skills. Flexibility is the key for instructional design with the changing landscape of technology and Web 2.0 trends. Educators need to be confident in their skills and practices with technology in order to guide Digital Natives. IDT should be relevant in the development of curriculum to create a society which nurtures the "have nots" of under developed countries.
The methods and practices of IDT used in the United States appears to be more aggressive than in Europe and Asia. There are a number of universities in the US now offering instructional design degree programs to train and produce qualified instructional designers needed to meet the growing demand of the $134.39 billion training industry. Countries in Europe and Asia are not as quick to change from old ways to the new demands of instructional design.
Resources:
The New and Improved Instructional Designer. 2013. Graphic. The Learning Rush. Web. 27 Jun 2013. http://learningrush.com/story/elearning_v1/9-essential-instructional-designer-skill/4b6f7a673342746e4c535374524a4164476d334f79673d3d.